Blue confetti hair clips from Only Curl
£9.00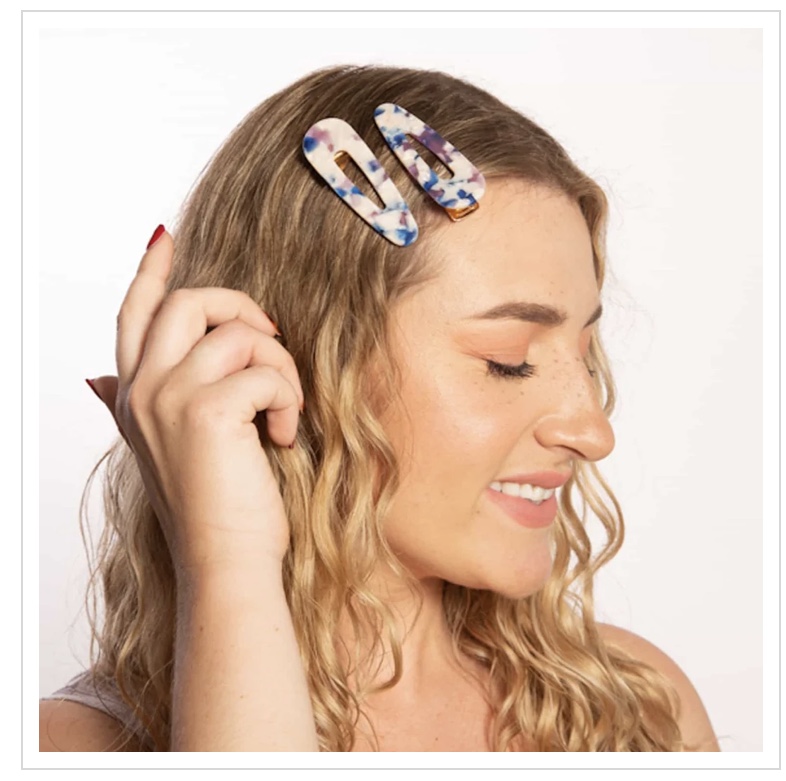 These Blue Confetti crocodile clips are perfect for clipping curls in place, or for fixing a curly up do. These smooth acetate clips slide in and out of your hair without getting tangled and will stay put once clipped in place.
Colour: Blue Confetti pattern as shown (with gold interior)
Size: 7cm x 2.5cm
Pack of 2 clips on a backing card
1 in stock
Description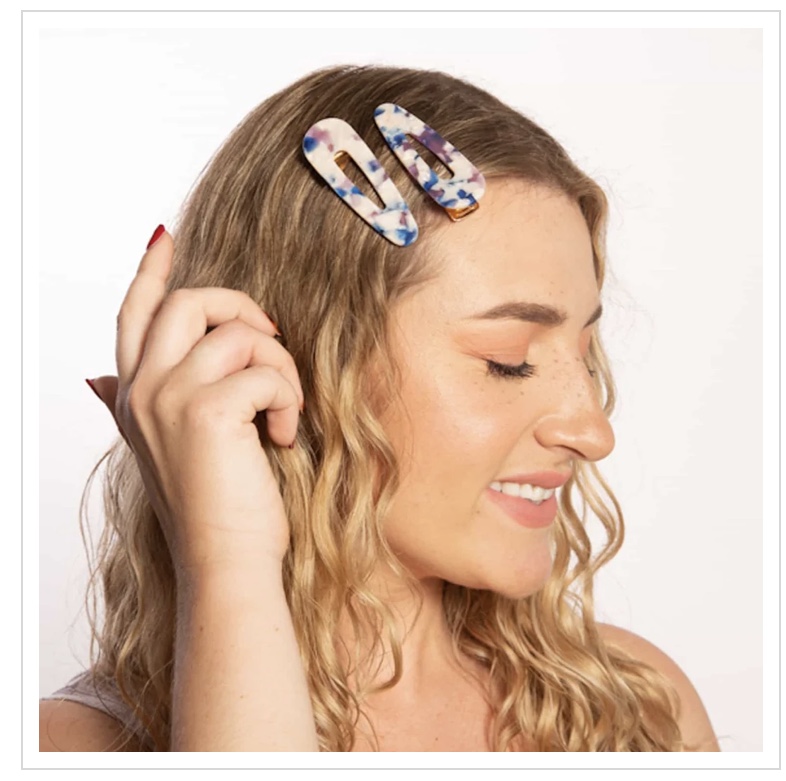 Only logged in customers who have purchased this product may leave a review.