Description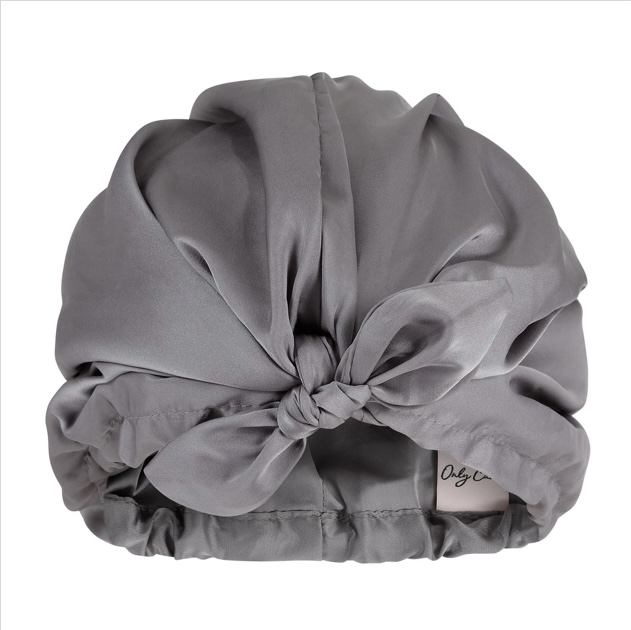 Wake up to gorgeous curls with this Satin Sleep Turban. We've updated the traditional satin bonnet into this fully lined, sleek turban, with a cute bow at the front.
– The smooth silky fabric reduces frizzduring the night

– Less moisture is absorbed by the pillow, keeping hair hydrated and healthy

– Helps keep curls intact overnight, speeding up your morning hair routine.

– Elasticated with a soft comfy elastic, which holds the turban in place.

– One size fits all

– There's plenty of room inside the bonnet for ALL curl types.

Regular cotton pillowcases zap moisture from your hair and roughen up the cuticle. This creates dryness, frizz and disrupts the curl pattern. Satin absorbs significantly less, leaving moisture levels intact.
Colour: Slate Grey

Composition: 100% Polyester Satin

This turban has been designed for use on dry hair to protect your curls and reduce frizz during the night. We do not recommend use on wet hair, as with all dark fabrics there is a small chance this could cause some slight colour transfer.