About Me!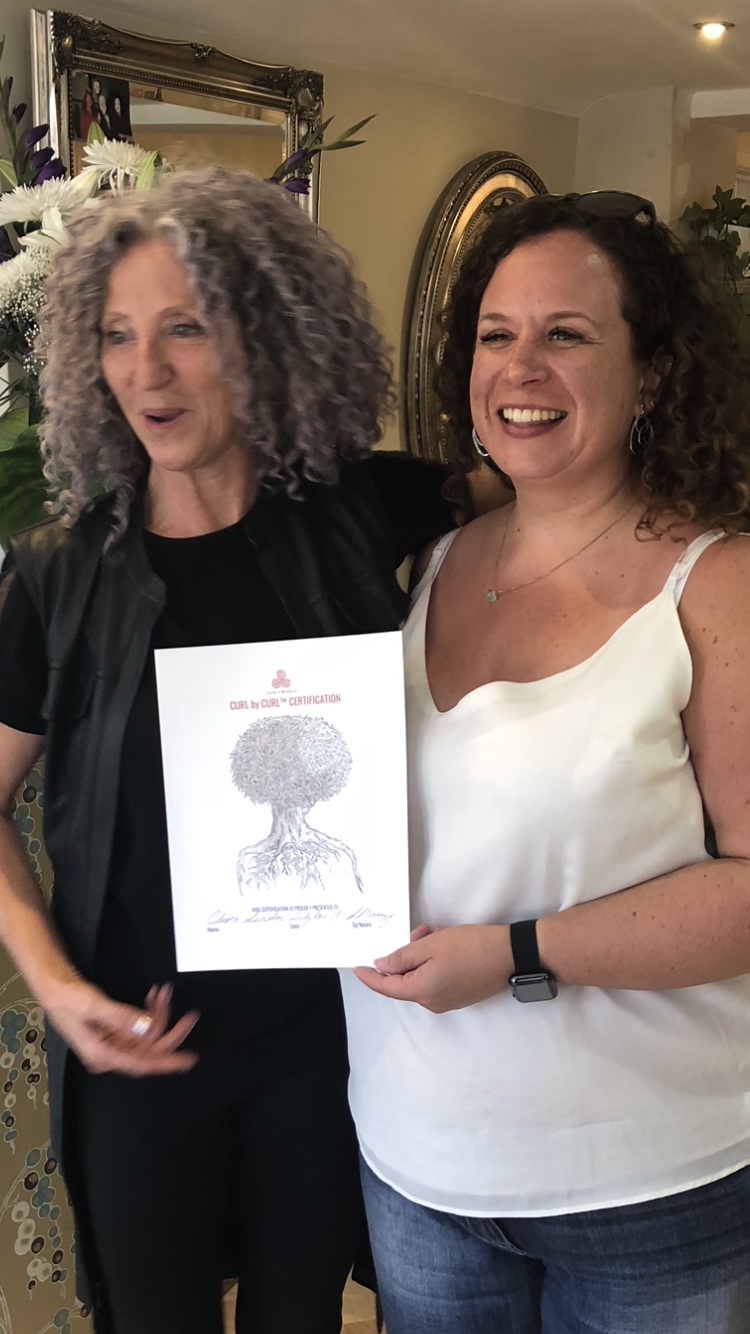 Let me introduce myself, I'm Claire, a curly hair girl with a passion for curly hair.
I have been in the hair industry for over 20 years, and have always had a client base of curls, having curly hair myself, understanding the struggles with curls and helping my clients to embrace them.
I am CURLbyCURL™ certified by Lorraine Massey, Devacurl trained specialist, and Curly Hair Artistry stylist the only hairstylist in South West England with these qualifications. I specialise in cutting and colouring curly hair using the unique colouring Pintura technique, which I completed by travelling to New York City in the summer of 2016.
In 2018 I had the opportunity to train with Lorraine Massey, (the author of Curly Girl the handbook) at one of the first educational classes in the UK. This was a opportunity to go back to the start, way before Devacurl and train with Lorraine who was one of the co-founders of Devacurl.
I'm highly qualified in hairdressing and have an educational background with educational qualifications too.
In March 2020 I took the plunge and opened up my own studio, Elevate Hair Studio in Fore Street, Exeter.