Description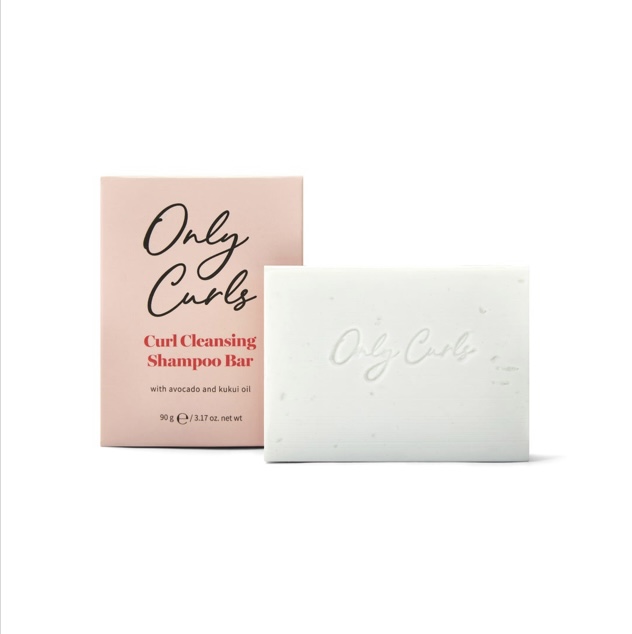 A sulfate-free, creamy lathering, shampoo bar for curly hair • 90g / 3.17 oz
What is a shampoo bar?
A shampoo bar is what it sounds like, there's no bottle instead the shampoo is in a bar form (like soap) with no plastic packaging at all.
The bar uses less water than our regular cleanser to create, instead you need to add water from the shower to the bar to create the creamy lather.
How is a shampoo bar different from regular soap?
It's all down to the balance of ingredients within the bar.
The balance of natural oils, emollients and our gentle sulfate-free surfactant (which foams and cleans the hair) makes this bar a moisturising and effective way of cleansing your curls, leaving the hair feeling clean and soft without the squeaky dry feeling left by most regular soaps.
Why your curls will love it:
– It's hydrating.
– The kind-on-curls formula gently foams and cleans without stripping hair of its natural oils.
– A special blend of Avocado and Kukui Nut Oils naturally moisturise hair and scalp.
– Cleans, hydrates and reduces frizz.
– Perfect for all curls and waves.
– Fresh citrus and coconut signature Only Curls fragrance – it smells delicious!
How do you store a shampoo bar?
After using your bar, place it on a dish, shower/bath shelf or rack and allow to dry out until next use.